A Monopoly Adventure can last for weeks, months, or even years. The experiences stay with you forever!
Monopoly: Exclusive possession or control + Traveler: One who travels or has traveled.   
Monopoly Traveler = One who exclusively controls their travels!    The Monopoly Traveler idea….
Click on any of the properties below on the National Parks edition of Monopoly to see more…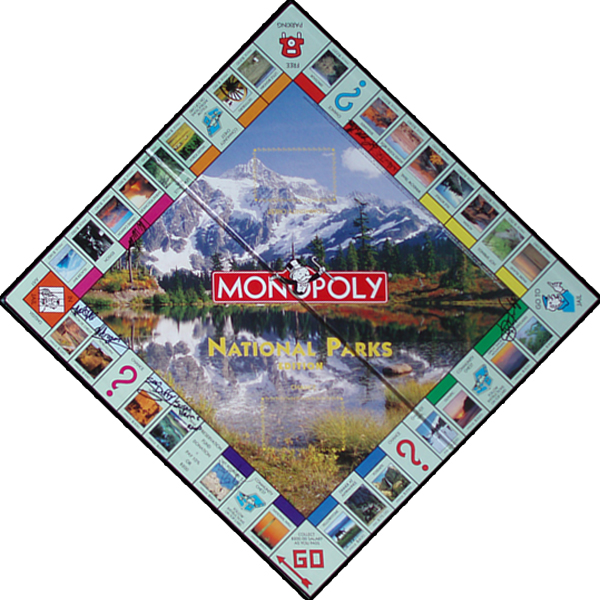 Take a look around the website and the take a few moments to register so that we can stay in touch.
A location to develop your own adventure travels at a budget of your choosing.  This site is continuing to be developed so please continue to check back.  In the meantime, take a look around and let us know what you think. Hope to see you back soon!
The Monopoly Traveler Staff.